Hey there, and thanks for dropping by. I'm Christina Harris and I've been creating online tutorials since 2007. I first started doing corporate training videos and setting up an LMS (learning management system) for my company at the time.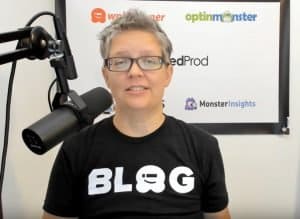 During that time, I learned how to use Camtasia and a few other pieces of software.
In 2008, I created a website to teach people how to use their computers. That's when I found out about WordPress and fell in love with the technology.
I've been doing screencasts and training videos about WordPress for WPBeginner since 2014.
I love teaching others, and decided I needed to share more of what I've learned over the years.
I hope this site helps you setup your screencasts and videos. The trick is to get a flow down that is right for you.