Are you looking for the best computer for video editing? I get this question all the time from people who are getting into video creation, either for their own website or for their content marketing job. So I thought I'd put together everything you need to find the best computer for video editing.
Keep in mind that most of the video editing I'm talking about are things like:
Screencasts – recording your screen while doing a how to tutorial
Simple video edits from phone or camera
PowerPoint video with voice over
Some simple video animations
This isn't for film length or documentary video edits or for people who do 4k productions.
Trying to find the perfect computer to edit videos is kind of like: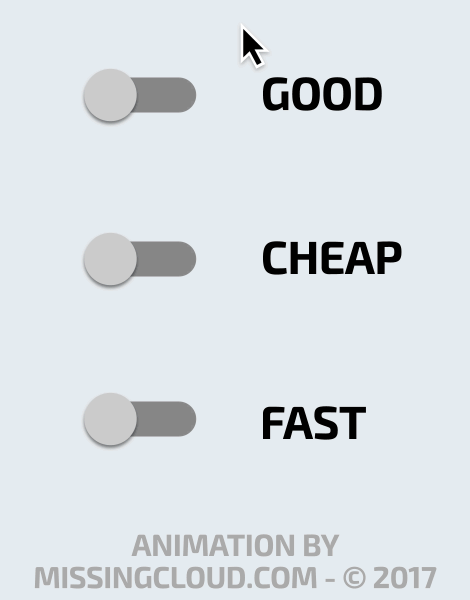 It feels like you can't get everything you want for your computer, at a reasonable price.
But you can get close.
And that's our goal today. And to be fair, we aren't necessarily looking for the cheapest, we just might need something good enough until we can justify the best computer, no matter what the cost is.
You also want to pick something that fits well with your office space. And if you're looking for an office chair, I compare the Autonomous ErgoChair Pro vs. Aeron Herman Miller
So let's dive in.
What to look for in a video editing computer
Since I've been creating how to videos for the last 5 years, people often ask me what is the best computer for editing when you're just starting out.
If you are a contractor, you might be responsible for your computer, so your choice might be different than if you work for someone and they supply you with your computer.
I start off as a contractor and so I had to come up with the best laptop for my editing and, yes, it was a laptop.
Many people say to choose a desktop because you get more quality parts for your money. However, a desktop isn't always ideal. When I started videos, I was on the road working in an RV, so the best thing was a laptop.
Next, if you prefer to build your computer yourself, then there are some great resources on doing that. This is one of my favorites that get really technical. You'll learn more about computer components than you've ever thought you needed.
For the rest of us, this article will go through fully made computers so you don't have to worry about putting it all together. Some don't come with monitors, keyboard, or a mouse. So you might have to get those separately.
When you're just starting out, honestly the best laptop for video editing will be whatever you have on hand.
I know that that's kind of a cop-out but if you're just starting out and you don't have the money, then make what you have work for you.
If you look at the requirements for your video editing software and see if your current computer will work.
So with that being said we can go on and handle some of the other things that we want to do.
How Computer Parts Work with Video
HDD (Hard Disk Drive) vs SSD (Solid State Drive)
Your hard drive is where all your applications and files are read from and stored. You want to be able to access your files or applications quickly, so you want as fast as possible for your hard drive.
The HDD, or hard disk drive is the older type hard drives where you have disks and a spindle that reads and writes data. It's a very manual process and is slower than and SSD.
The SSD, or solid state drive stores data like a thumb drive or flash drive. It's much faster to read and write the data than the HDD, about 4 times faster. These are usually more expensive than the HDD, but prices are coming down quickly.
There are several hybrid styles that will have a smaller SSD drive that is great for reading and writing your footage and software and then you can save your files to your HDD.
RAM – Random Access Memory
For Ram you want to have the absolute minimum of 8GB. And I cringe at even saying that because it will be challenging to get through video edits with that, although my first laptop was 8 gig RAM and I got through the first year with that okay.
You really want to start looking 16GB of RAM simply because that'll give you more breathing room.
While editing, you'll probably have a few tabs open, other applications running, and running your normal operating system. With all that, you're probably using 4 to 6 GB just on that.
So when you open up your editing software you'll see a big difference with that. If you can go up to 32GB then do that.
Really, however much money you can afford you want to throw to the RAM
I'm a browser tab hoarder, so I know that I need a lot more RAM for my next computer.
CPU – Central Processing Unit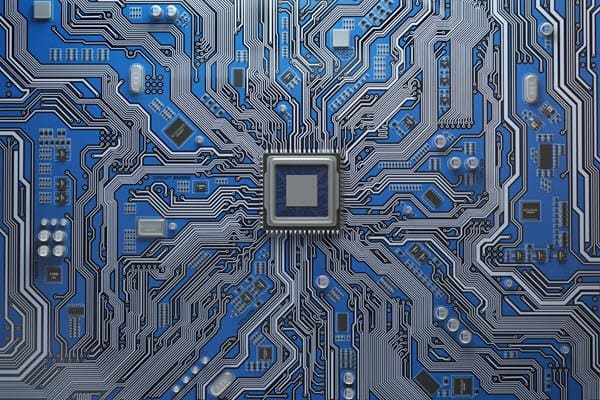 Your central processing unit, or processor is what does a lot of the work while you're editing your video with software. If you want to edit a lot of different files or add lots of effects or animations, then you need a higher CPU.
You can get away with i5 for some simpler, shorter videos, but for longer ones or more robust effects, shoot for i7 or i9.
You can group your computer buying it into three different categories:
Money is no object
Admittedly, I still have hit this one yet. But after researching these computers, I might pull the trigger and get one.

Middle Tier
The middle tier is where you start seeing issues with your current computer, so you go a little bit higher because you are making enough money that a mid-range is worth the money and worth your time.

Starter Computer
You're just starting out and you just need something to work while you learn the process and get better at your craft.

PC vs Mac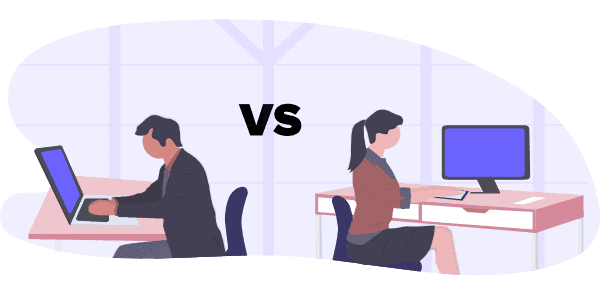 People will try and tell you that one is better over the other. If you're a PC person and you've always worked with PCs, then get a computer or laptop that is windows-based that has the minimum specs.
If you're a Mac person, then go with a Mac with the minimum specs. It really doesn't matter as far as editing. You'll be more confident using what you're more comfortable with.
When I got my latest computer and I went to BestBuy to look at one they had on sale. The Best Buy employee asked me what I needed it for and when I said video editing, he tried to steer me over to a Mac that I've never used. And I probably never will, simply because I'm used to a PC.
It took my own confidence and knowing that I've been using a PC to video edit for five years to tell him no to a Mac.
Mac Video Editing Computer
If you already have a Mac, then it will likely work, but if you're looking for a cost effective Mac, then this will do.
Specs:
Intel i5 6-Core
8GB DDR4 RAM (very minimum needed, but you can expand to 32GB)
Radeon Pro dedicated graphics card
1TB HDD
Yay:
Retina 5k Display
Two Thunderbolt 3 (USB-C) ports
Dedicated graphics card
Meh:
8GB RAM is pretty low, so you'll want to add more if you can
Budget Video Editing Computer
This is a very budget video editing computer. If you're just getting started in video editing and don't want to spend a whole lot on a computer, this will be a great beginner PC.
You can get started with marketing video editing as well as screencast videos.
Specs:
AMD FX 6300 (Intel i5 3570k equivalent)
8GB DDR3 RAM (very minimum needed, but you can expand to 32GB)
NVIDIA GeForce dedicated graphics card
SSD 240GB
Yay:
Budget friendly
backlit keyboard
Upgradable – when you need to, you can add more RAM, get a higher graphics along the way
2 video connectors (HDMI and DVI-I) for dual monitors
SSD hard drive at this price is awesome
Meh:
RAM is bare minimum, try to upgrade ASAP
Mid Tier Video Editing Computer
This is a great PC for the video editing that we'll be doing.
You'll have some breathing room to use your favorite video editing software and have tabs open up as well.
Specs:
Intel i7-8700 6-Core
32GB DDR4 RAM (very minimum needed, but you can expand to 32GB)
NVIDIA GeForce GTX 1050Ti dedicated graphics card
SSD 512GB and 2TB HDD
Yay:
Ticks all the needed boxes
32GB
3 video connectors (Display, HDMI and DVI-I) for multiple monitors
Dedicated graphics card has 4GB memory for it
Meh:
No mouse, keyboard, or monitors come with it.
Money's No Object Video Editing Computer
With it's curved screen, the HP Envy is sleek and powerful enough to do all our video editing.
Not crucial, but it also has built in Amazon Alexa.
You'll have some breathing room to use your favorite video editing software and have tabs open up as well.
Specs:
Intel i7-8700
16GB DDR4 RAM
NVIDIA GeForce GTX 1050 dedicated graphics card
SSD 256GB and 1TB HDD
34″ Curved Monitor
Yay:
Ticks all the needed boxes
Awesome curved monitor
Privacy camera that pops up when you use it
Wireless charging for Android phones (no iPhones though)
Meh:
Amazon Alexa might keep you from being productive 🙂
Can I Use a Laptop to Do Video Edits
Yes. Yes, you can. Like I said in the beginning, our videos aren't feature length movies or very long. Now, your laptop will get hot while you're processing and working through them, but it will work.
Here's a good laptop to look at with great cooling fans to keep the heat down while you're rendering your videos.
Laptop for Video Editing
Great video editing laptop. You'll be able to edit wherever you need to on the go.
Specs:
Intel Core i7-8750H
16GB DDR4 RAM
GeForce GTX 1070 dedicated graphics card
512GB NVMe SSD
Yay:
NVMe SSD is a much faster version of SSD, up to 5 times faster than regular SSD
Upgraded cooling fans
Back-lit keyboard
Meh:
SSD hard drive is a bit small for all the videos we'll create and edit
Video Editing Computer Checklist
Take this quick checklist with you when you go shopping for your computer.
RAM
Minimum 12GB. They say 8GB, and you can get away with it, but you'll hate yourself for it. 16GB-32Gb will be the comfortable range.
CPU – Processor
Intel i5 if you're super budget oriented. If you have some breathing room, go Intel i7 or higher. If you're looking at other processors like AMD, just make sure it's the i equivalent (AMD's Ryzen)
Graphics Card
Get a dedicated graphics card. NVIDIA GeForce or equivalent
Storage
256GB minimum. SSD if you can afford it.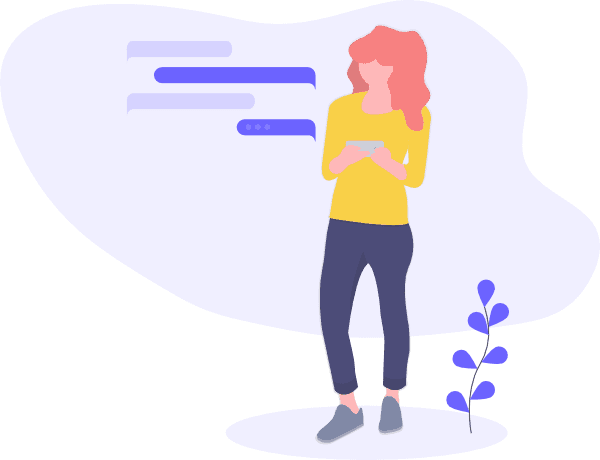 Now, I'd like to hear from you.
Which computer is your most important when picking a computer?
Do you worry more about memory or CPU?
What about your graphics card?
Either way, let me know by leaving a comment below